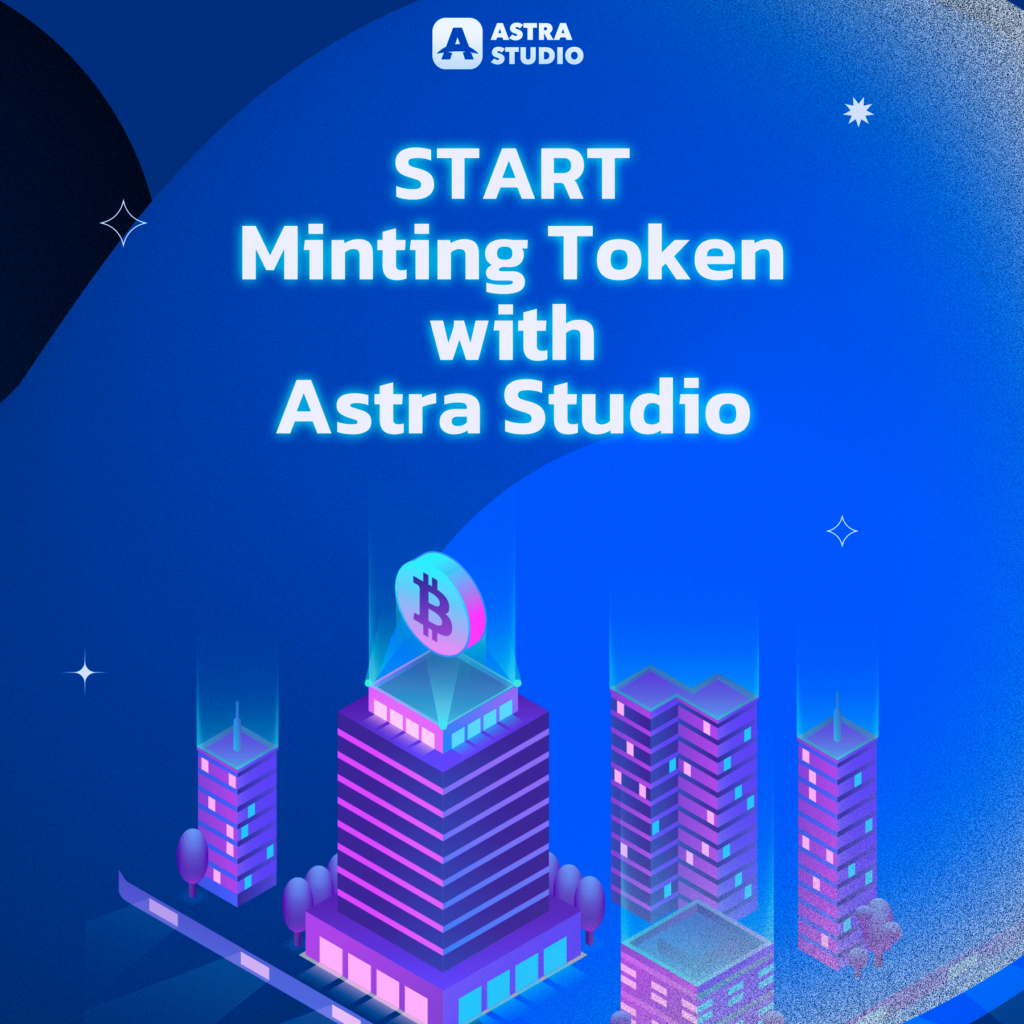 Start Minting Token with Astra Studio
If you wish to start minting token digital but don't know how, you can start with Astra Studio. 
Generally, when you wish to start creating some crypto project, or start creating crypto, what you have to do first is starting to research.  You have to learn about how Blockchain technology works, what Blockchain infrastructure is.  Normally when you begin to study something, it takes time and this may cause you to miss some business opportunities.
For those who wish to mint or start to create your own digital token for business purpose, Tokenomics or other use cases, we can assure you that if you decide to use our services, you won't miss any of the business opportunities given to you and you will have time to do or launch other businesses as well.  If you are interested, you can contact us as soon as practicable.