Get to know an exclusive NFT Project: HumanxClub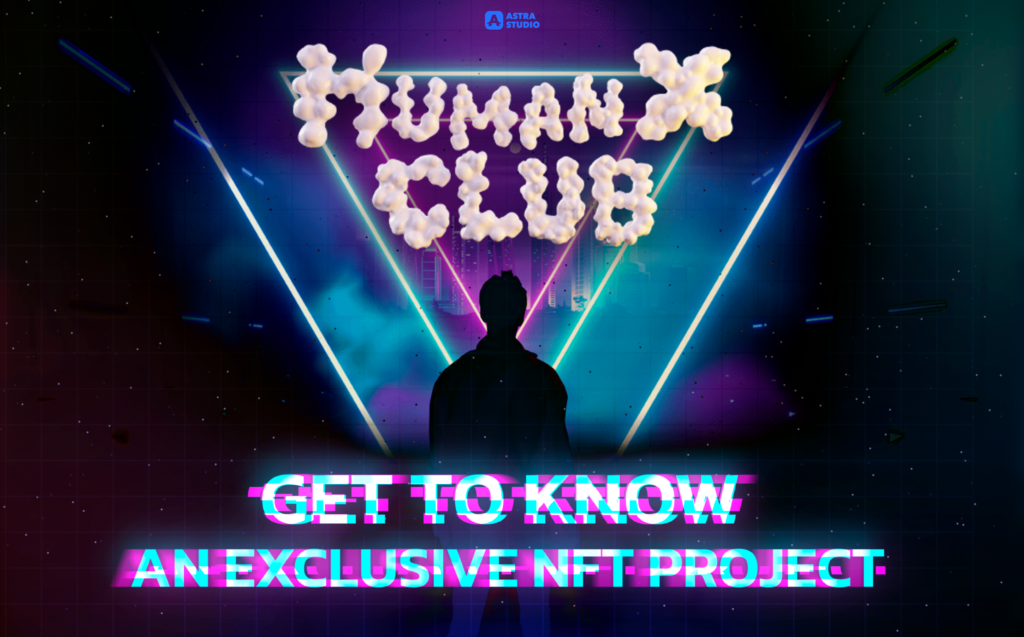 NFT projects in Thailand continue to bloom. Recently, there is an NFT project partners with 25 celebrities with the mission to bring the NFT into Metaverse.
The project was launched on 18 May 2022. The project is an immense project and will shine on the global stage.
Lately, D.OASIS, the host of the project, just announced that they purchased the land on the Sandbox, the first rank metaverse game in the Blockchain world. There are many parties that continue to join the Sandbox such as Adidas, Gucci, HSBC, Atari, Walking Dead and Snoop Dogg. These celebrities will help form the community to let people meet with each other and join an exclusive event together.
D.OASIS will partner with 30 renowned organizations such as J Ventures, Index Creative Village, Eventpass, WARRIX SPORT, Prakit Holdings, Dhurakij Pundit University (DPU), Asava Group, LDA World, Mission to the Moon and Astra Studio! Today we're gonna take you to know the project.
What's Human X Club?
Human X Club is a form of profile picture creation. The first phase we will launch PFP or profile pictures tool that users can use this tool to convert their profile in social media channels. The concept of Human X Club is humankind fighting for their tribe to survive so they genetically modified organism between human and animal. Then, the new tribe of humankind has originated. This tribe is called Human X Club, a new alpha living on Ethereum Blockchain. The NFT of this project will be launched 7,000 pieces. Leave the old world and step into our new future of Web 3!
Highlight of Human X Club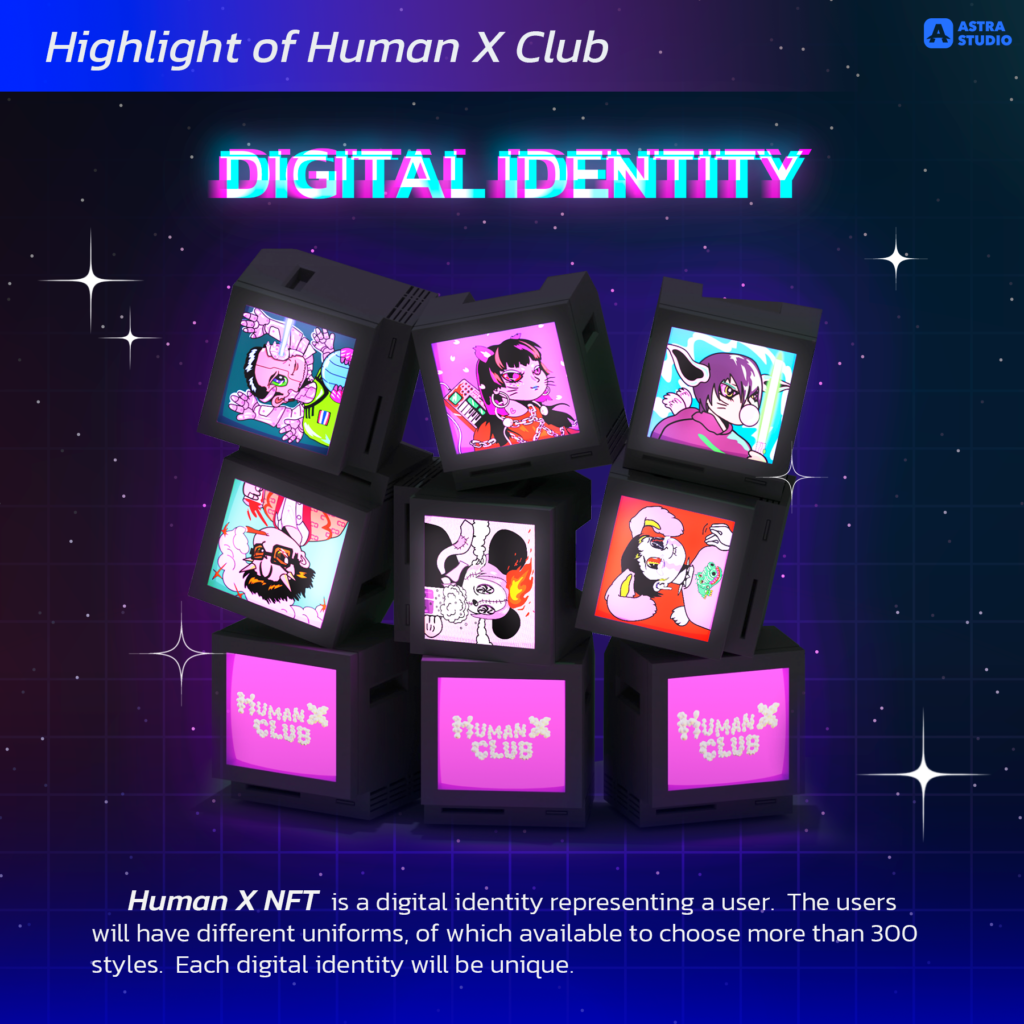 – DIGITAL IDENTITY
Human X NFT is a digital identity representing a user. The users will have different uniforms, of which available to choose more than 300 styles. Each digital identity will be unique.
– 25 ARTISTS IN COLLABORATION
25 artists (e.g., signer, actress, business women, athletes, technology expert, Polycat, Tattoo Colour, Cutto, Pyra, Ton Narubadin, Kawin Thamsatchanan, VJ Voonsen and FLD) will collaborate in this project. Each NFT holders will be granted many privileges such as private parties and other events in Metaverse and in real life so you can get close to your favorite celebrity.
– METAVERSE READY
Metaverse on Sandbox is the top of Metaverse platform in Crypto world. Everyone will receive privilege to get into the headquarter of the Human X before anyone else.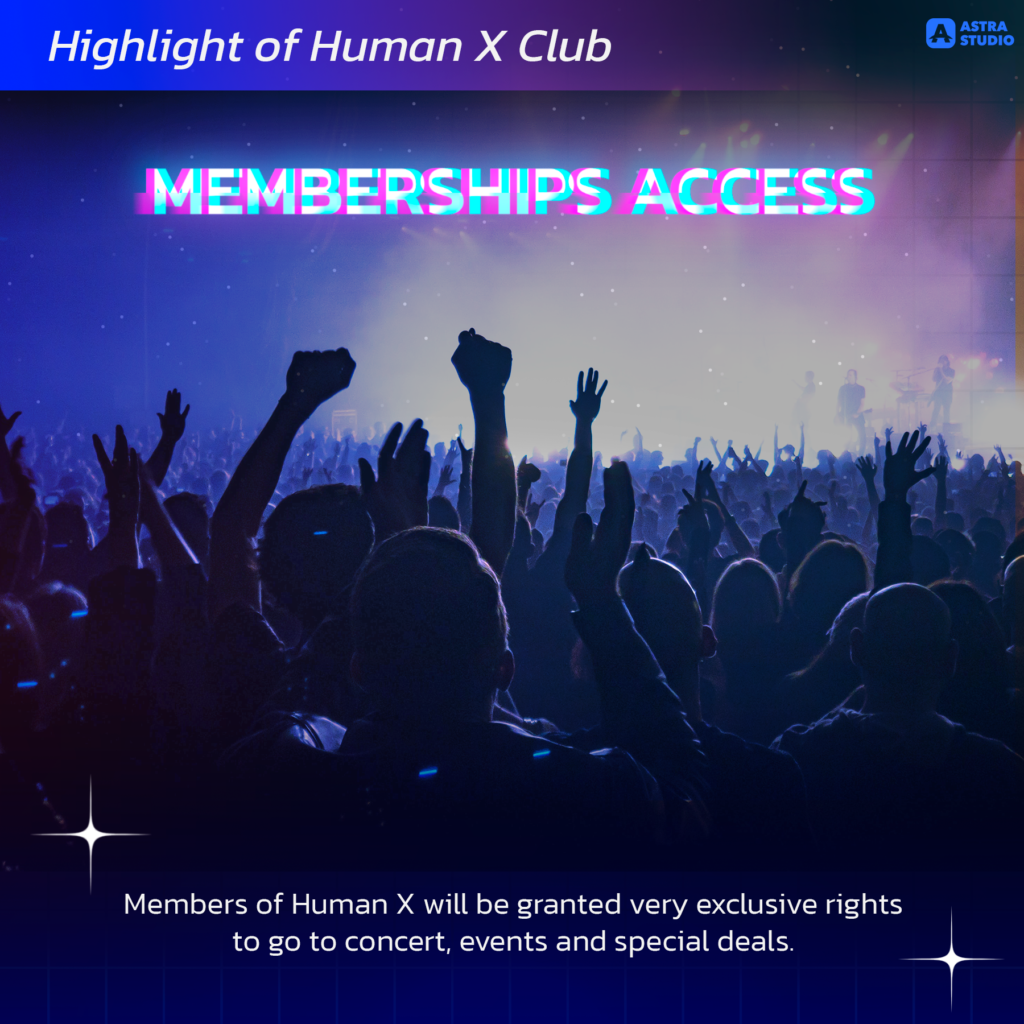 – MEMBERSHIPS ACCESS
Members of Human X will be granted very exclusive rights to go to concert, events and special deals.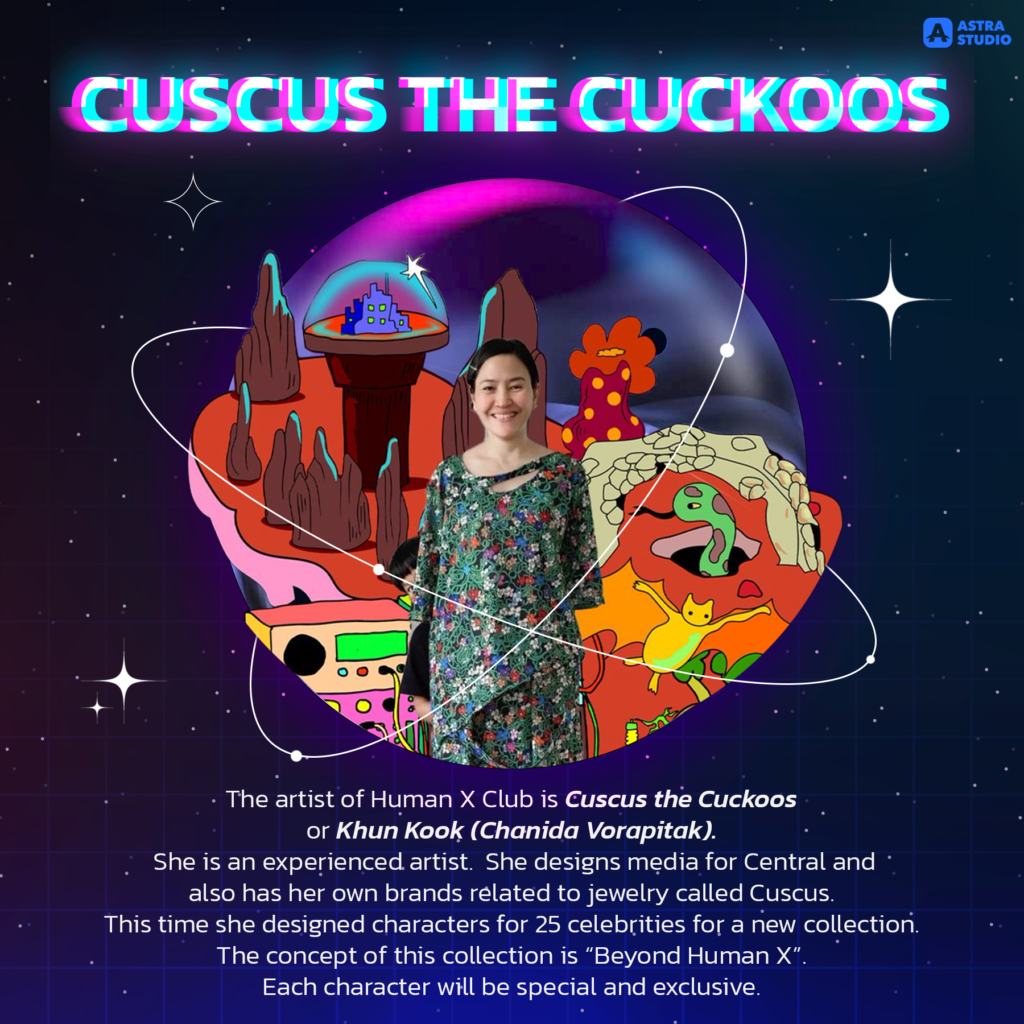 Cuscus the Cuckoos
The artist of Human X Club is Cuscus the Cuckoos or Khun Kook (Chanida Vorapitak). She is an experienced artist. She designs media for Central and also has her own brands related to jewelry called Cuscus. This time she designed characters for 25 celebrities for a new collection. The concept of this collection is "Beyond Human X". Each character will be special and exclusive.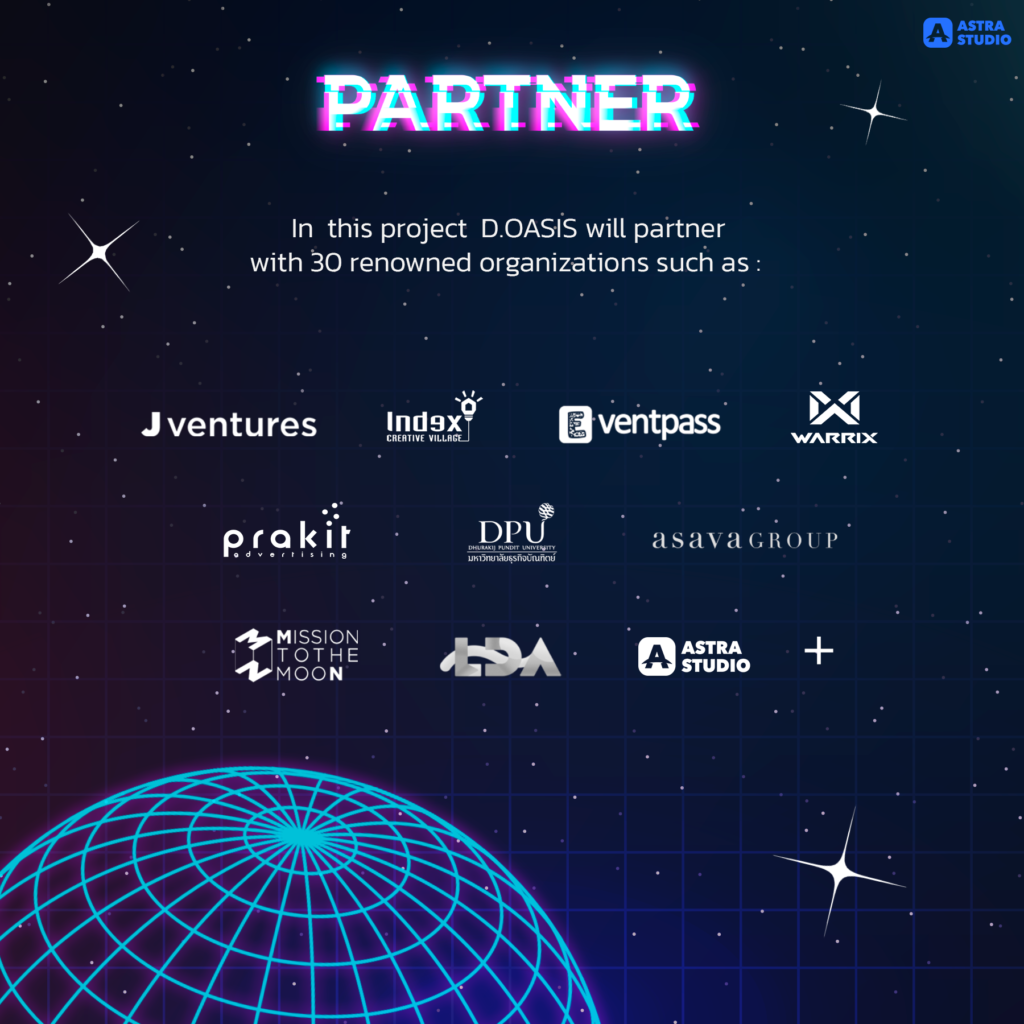 Khun Sirikiat Bunworaset, CEO of D.OASIS says:
"Human X Club NFT is not just an art performance, it also can bring us to Metaverse and Web 3 by 3D Avatar. D.OASIS role will be a creative and technology partner of Human X Club and funding NFT, Metaverse projects in Thai and Asia"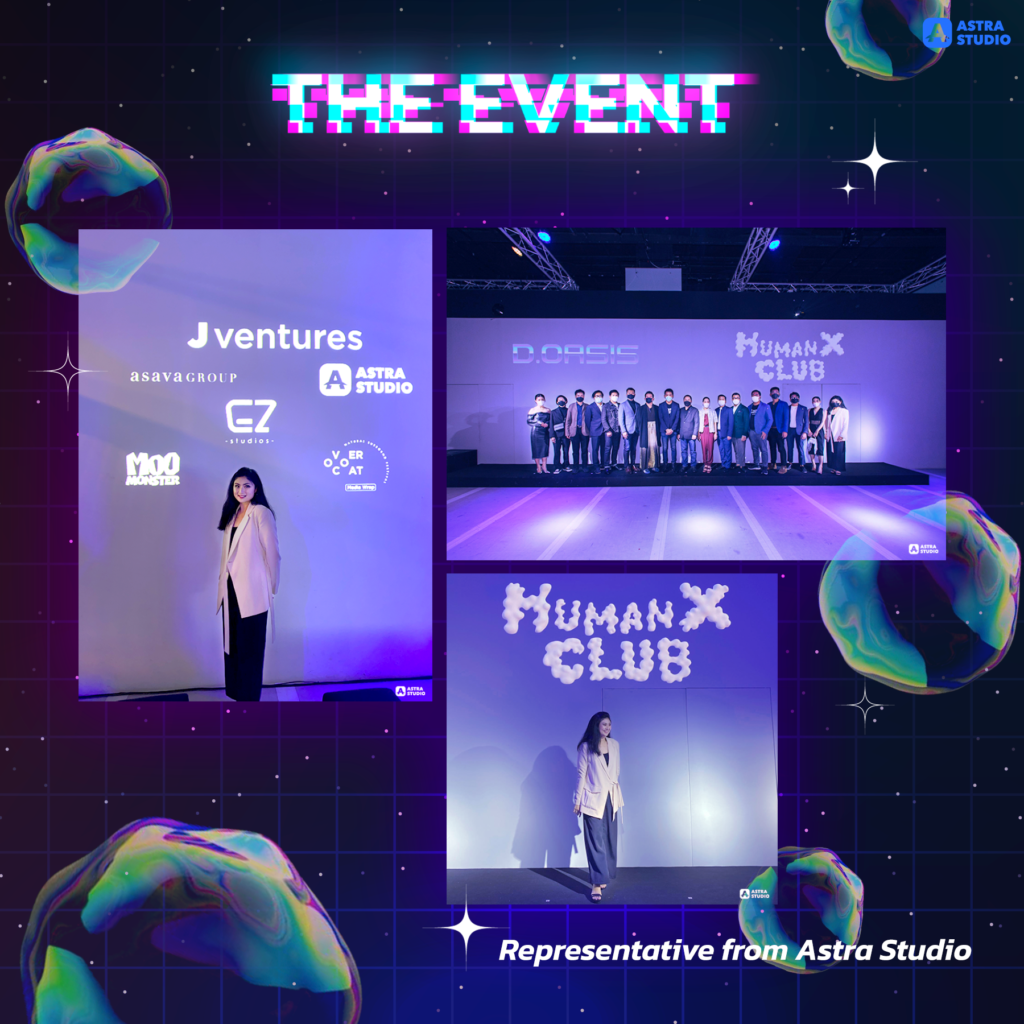 It's a pleasure for Astra Studio to get a chance to be part of this project. If you are fond of NFT and Metaverse you can click the link below. Let's join the visual world together!
Website: www.humanxclub.io
Facebook: https://www.facebook.com/humanxclubnft/
Twitter: twitter.com/humanxclubnft
IG : https://instagram.com/humanxclubnft
Please make sure you do not miss any updated news by following our social media as follows:
Facebook: https://www.facebook.com/astrastudio.digital
Medium: https://medium.com/@AstraStudio
Website: https://astrastudio.digital/