Review Moo Monster: Astra Studio's Game (Play to Earn)
Today we're gonna talk about Moo Monster: A NFT game created by Astra Studio.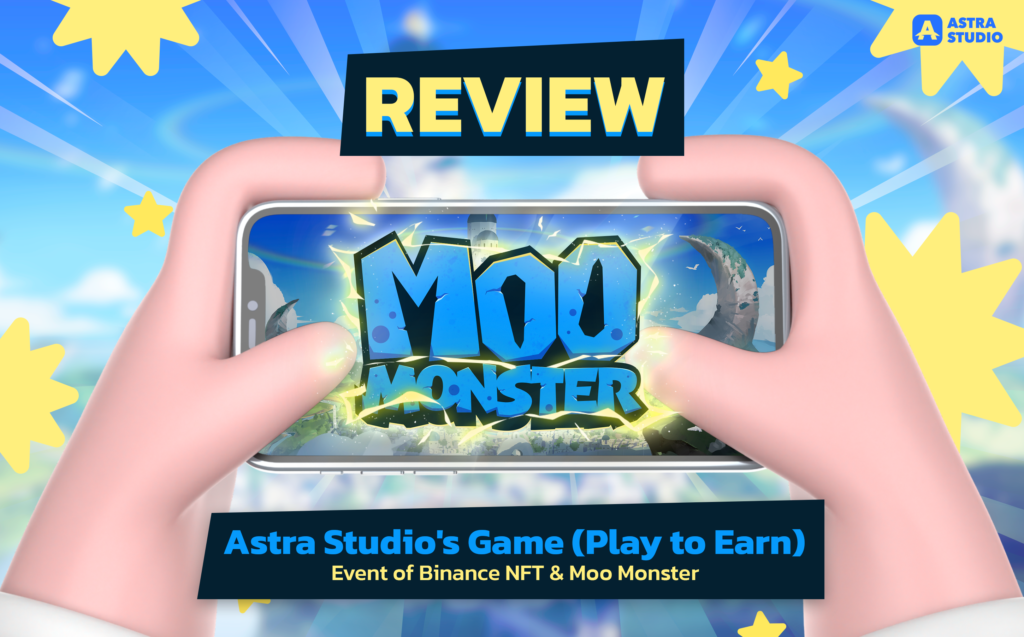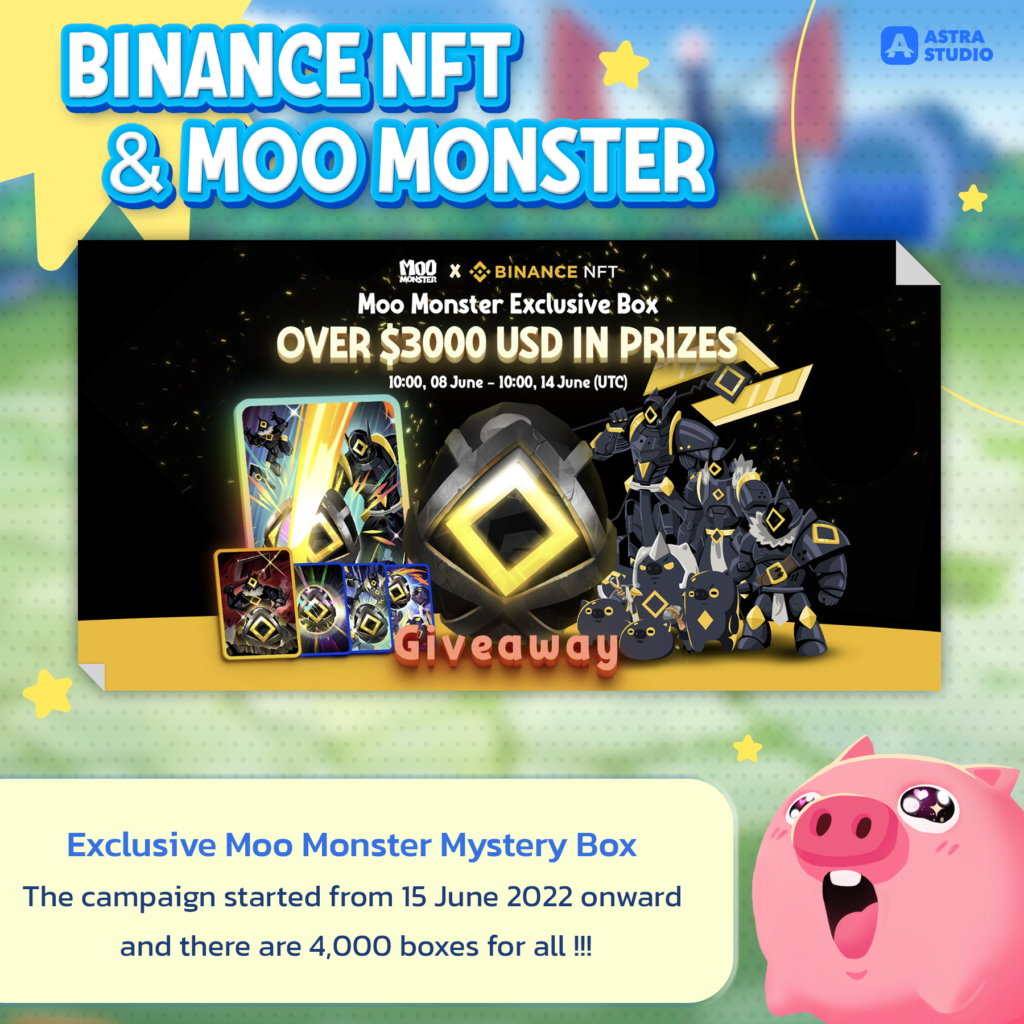 Event of Binance NFT & Moo Monster
At this time, Moo Monster has launched a special campaign on Binance NFT Exclusive Moo Monster Mystery Box. The event is a sale of NFT egg on Binance NFT. This campaign is the first event ever in Thailand which was created by a Thai team. The campaign started from 15 June 2022 onward and there are 4,000 boxes for all!
Moo Monster: The NFT game created by Thai team.
Moo Monster is a Play to Earn game like RPG. There is a metaverse in game called Mooniverse. Players will have their own roles as an adventurer. When you wake up, you will see the "Mooniverse". The new land of Moo Monster. We may face danger in the game and find the way to go back to our planet earth.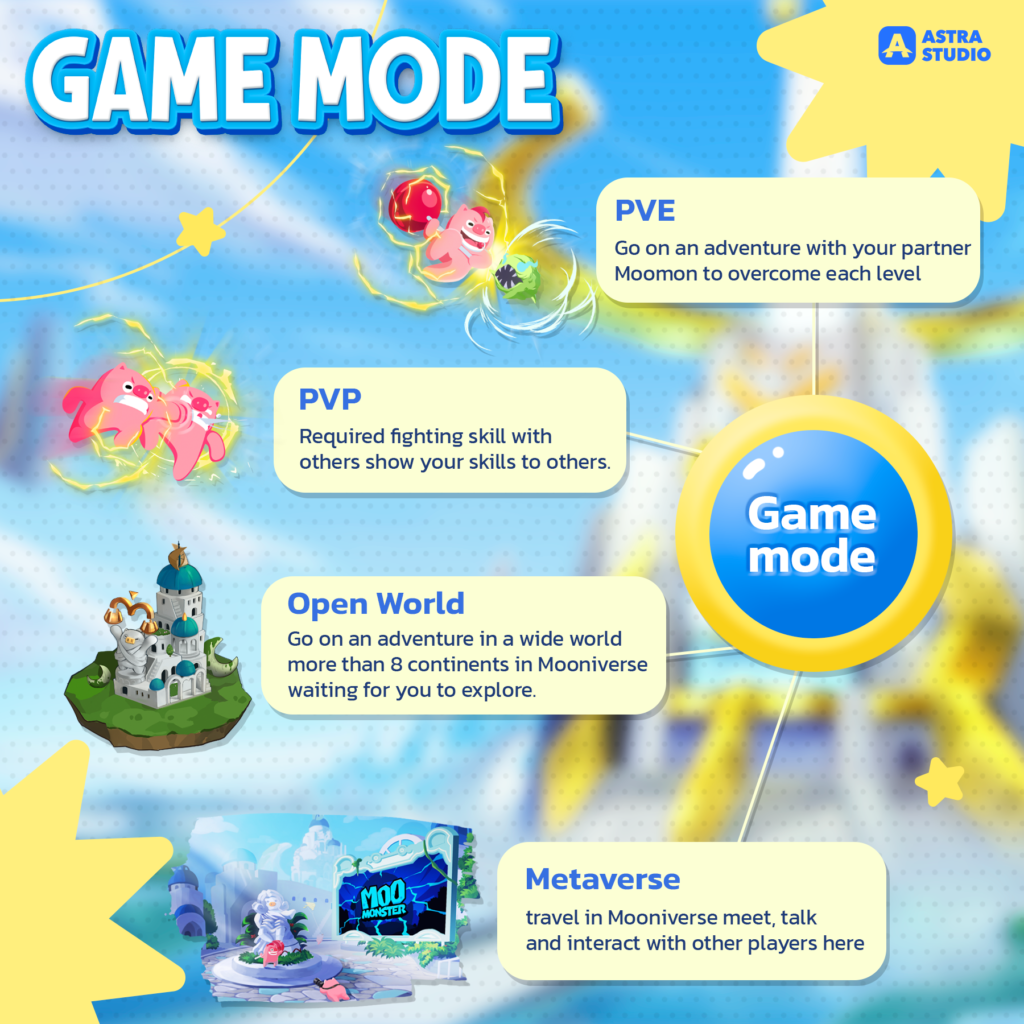 Game Mode
PVP
Required fighting skill with others show your skills to others.
PVE
Go on an adventure with your partner Moomon to overcome each level.
Open World
Go on an adventure in a wide world more than 8 continents in Mooniverse waiting for you to explore.
Metaverse
Travel in Mooniverse meet, talk and interact with other players here.
NFT (Non Fungible Token) in game
Baby D-Bolt I
Baby D the youngest piglet 0-3 years old and cannot fight with others they can grow up by EXP when fighting.
Land NFT
Land on Mooniverse maybe able to receive exclusive privileges if you are landlords.
Metaverse Fashion
Change styles up to you wear them in Metaverse World.
Human Equipment
Fashion for character in game enhance strength for us when fighting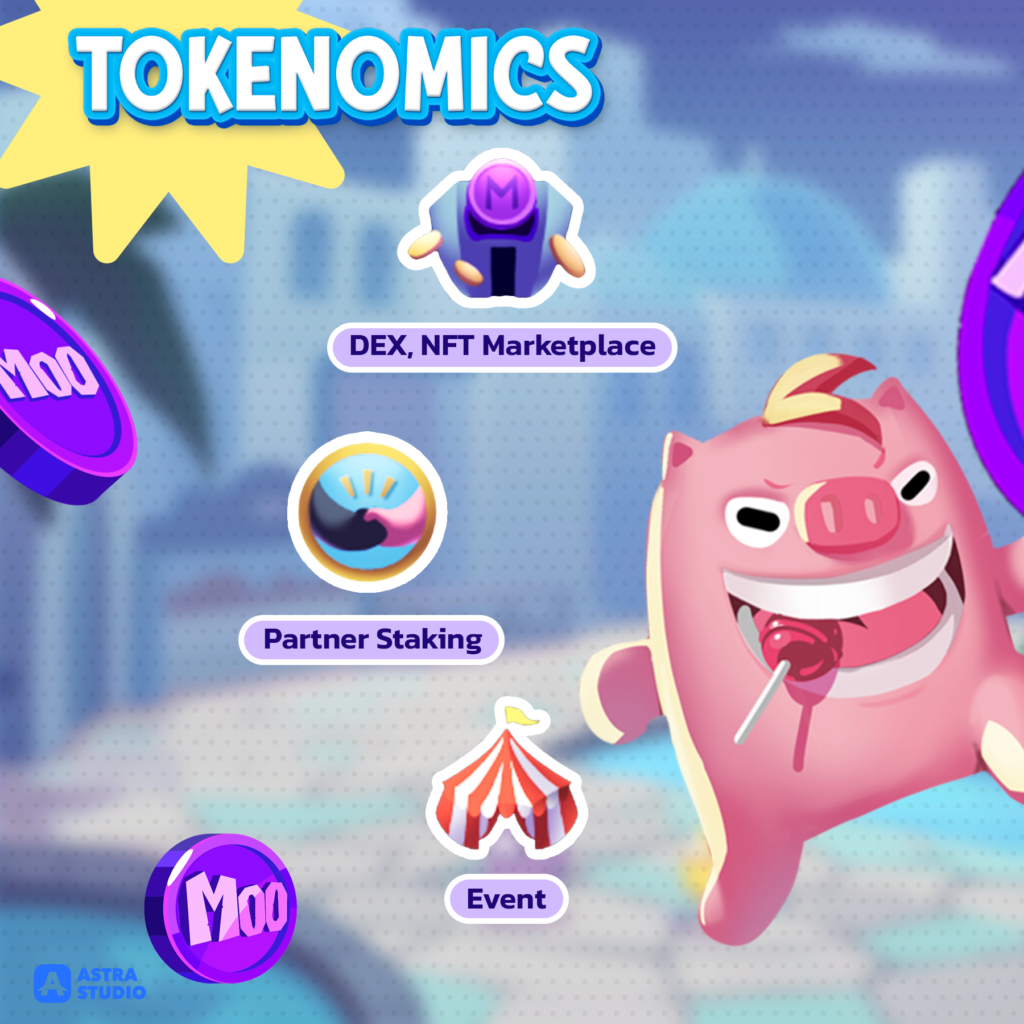 Tokenomics in Moo Monster game
– DEX, NFT Marketplace
– Partner Staking
– Event
– Staking Earn NFT
– Gachapon
– Game Ecosystem
Moo Monster can be downloaded and played on both iOS and Android. If you are interested, please click download at the links below:
iOS: https://apps.apple.com/us/app/moo-monster/id1600909879
Android: https://play.google.com/store/apps/details?id=com.astrastudio.moomonster
If you wish to build your own GameFi and may need some advice, please contact us. We have a professional team that can advise you.
Please make sure you do not miss any updated news by following our social media as follows:
Facebook: https://www.facebook.com/astrastudio.digital
Medium: https://medium.com/@AstraStudio
Website: https://astrastudio.digital/