7 Tips&Trick UX/UI for Figma Users 2022
If you are those who often use the Figma application, today we have some great tips for you.
In case it will be useful for many users to work more easily. Let's take a closer look at what's there.
Organize your photos (Alt + Print Screen)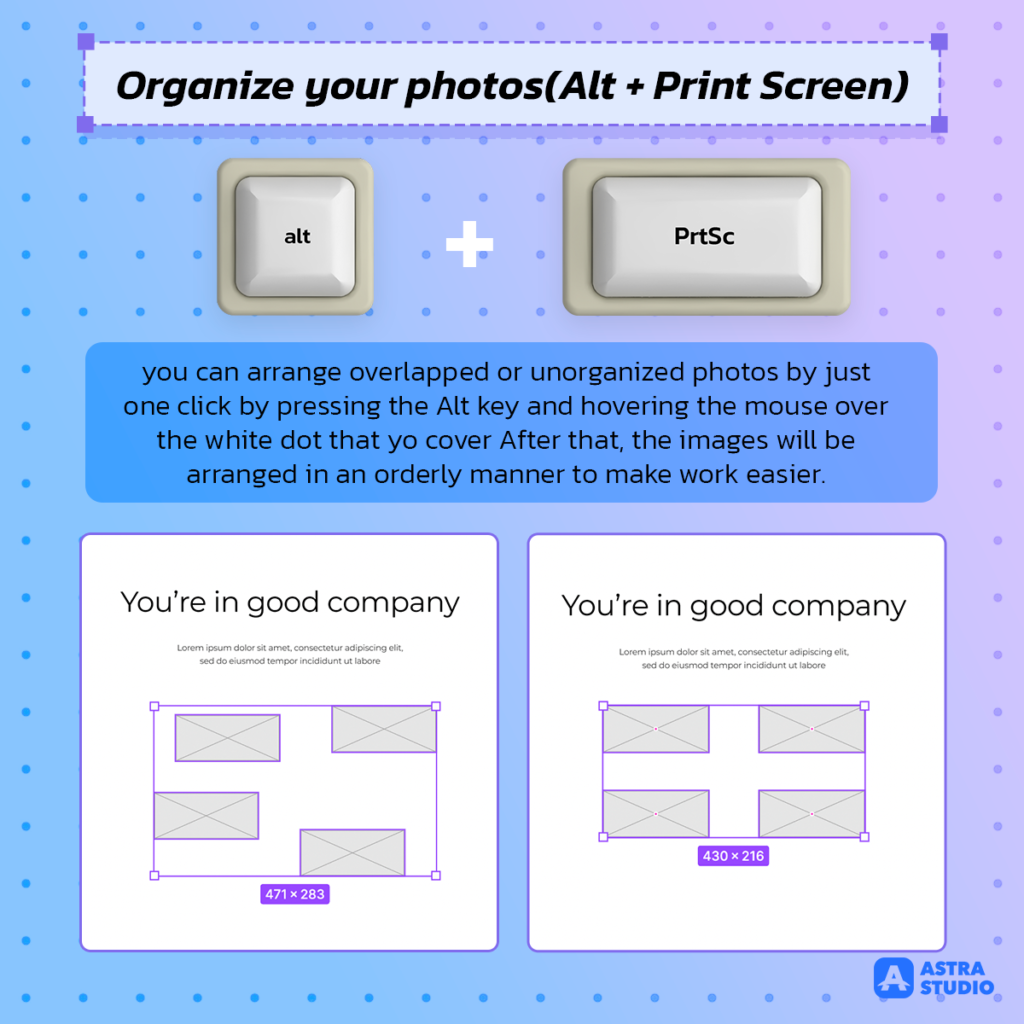 You can arrange overlapped or unorganized photos by just one click by pressing the Alt key and hovering the mouse over the white dot that yo cover After that, the images will be arranged in an orderly manner to make work easier.
Instant Copied Link (cmd + L)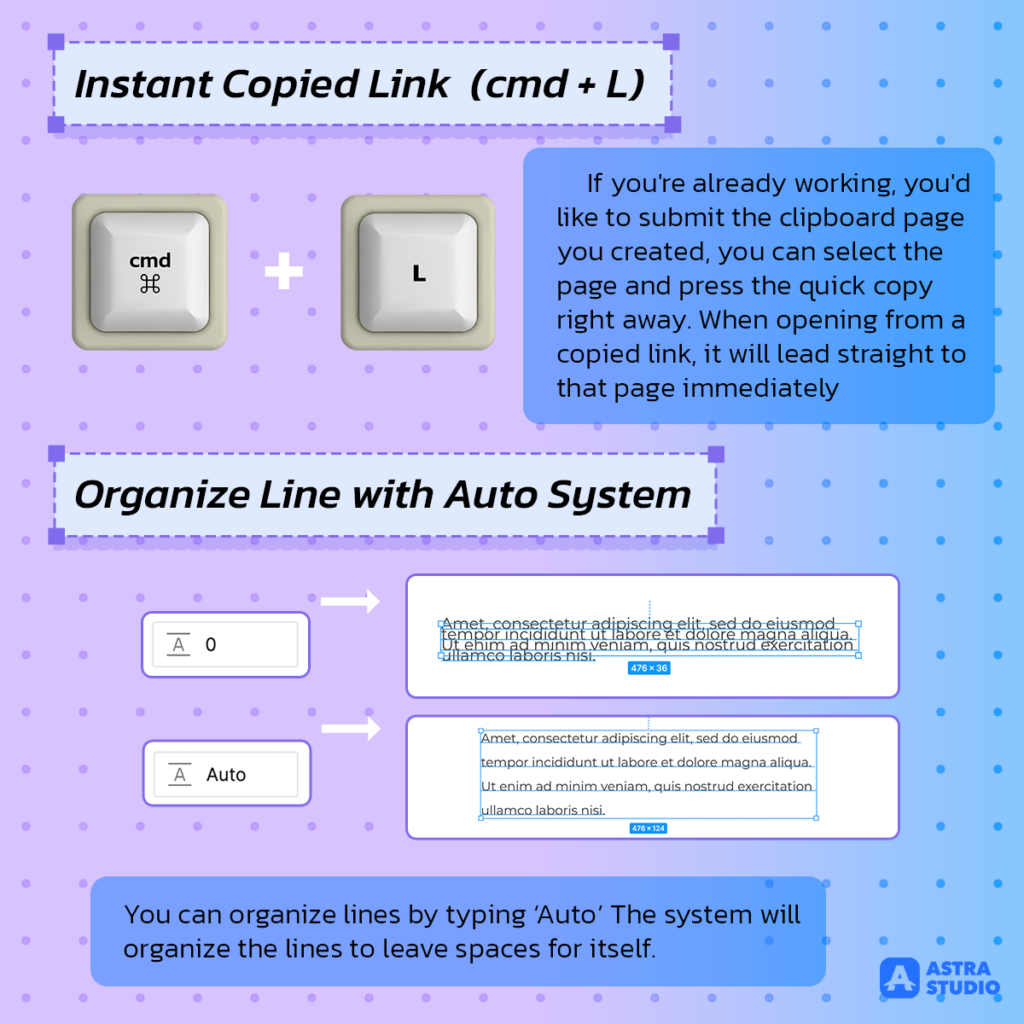 If you're already working, you'd like to submit the clipboard page you created, you can select the page and press the quick copy right away. When opening from a copied link, it will lead straight to that page immediately
Organize Line with Auto System
You can organize lines by typing 'Auto' The system will organize the lines to leave spaces for itself.
Insert Color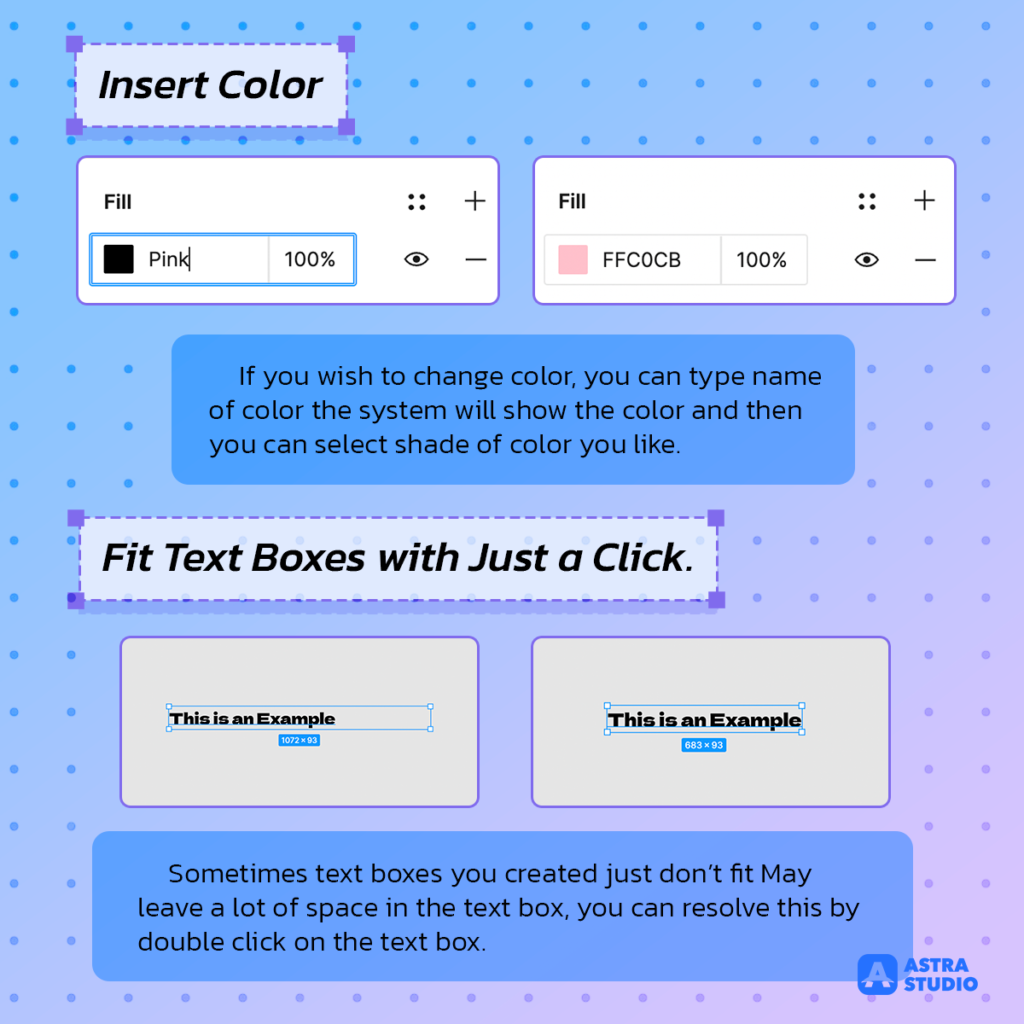 If you wish to change color, you can type name of color the system will show the color and then you can select shade of color you like.
Fit Text Boxes with Just a Click.
Sometimes text boxes you created just don't fit May leave a lot of space in the text box, you can resolve this by double click on the text box The frame will fit over the text automatically.
Copy PNG without Export (cmd + Shift+ C)
Copy the working frame as PNG without exporting it. After that it can be placed on other platforms that you want For example, forwarding it via email for others to check on the work, etc.
Hide other users' Cursors during work (Alt + cmd + /)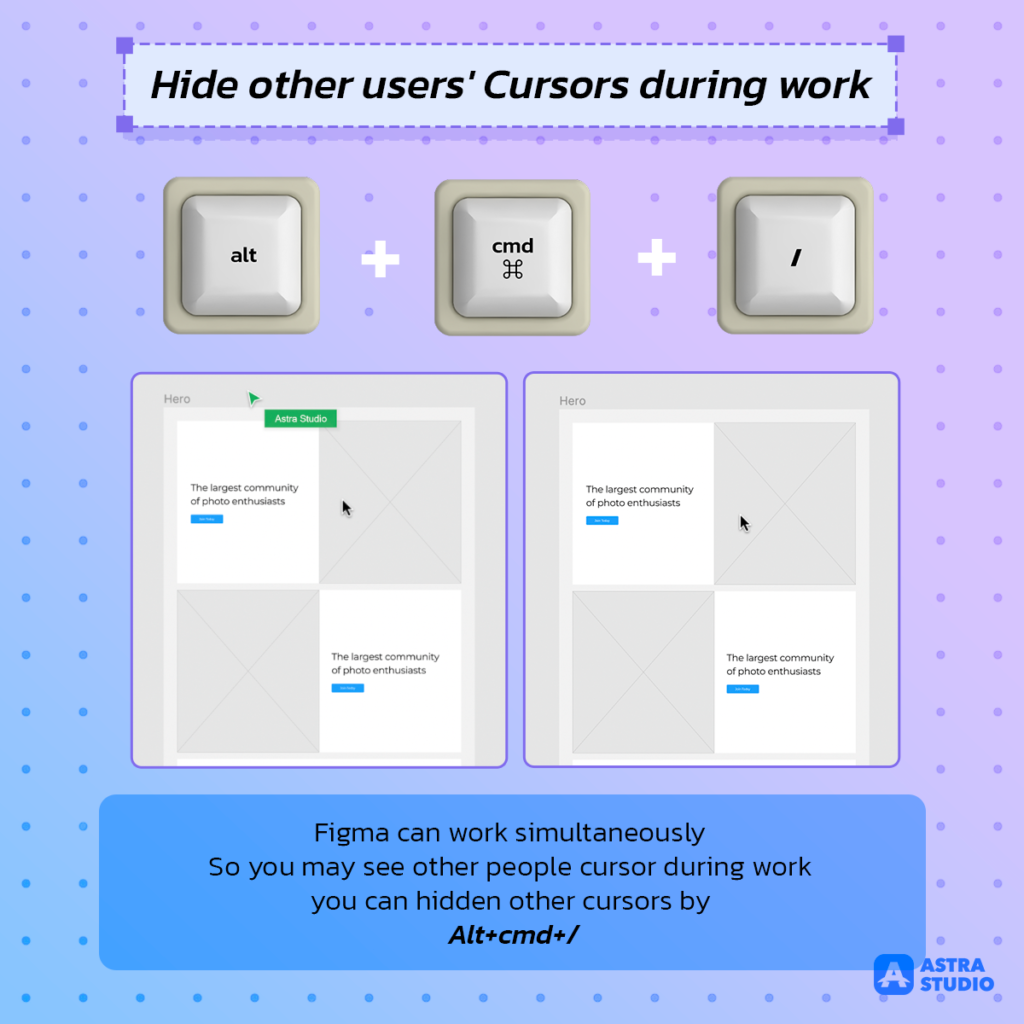 Figma can work simultaneously So you may see other people cursor during work you can hidden other cursors by Alt+cmd+/ We hope that this articles will benefit you. if you have other techniques, please feel free to share so it others will benefit from that.
If you are interested in design UX UI, Astra Studio has a team who can assist you
Please make sure you do not miss any updated news by following our social media as follows:
Facebook: https://www.facebook.com/astrastudio.digital
Medium: https://medium.com/@AstraStudio
Website: https://astrastudio.digital/